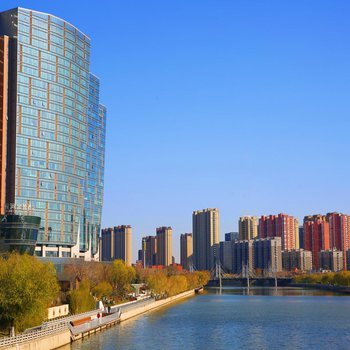 The Binhe Quanying Hotel provides a great place for travelers to relax after a busy day. The Binhe Quanying Hotel is an ideal choice for travelers who want to take in the sights and sounds of Jinan.
Boasting a convenient location, the hotel is just 5km from Daminghu Railway Station and 29km from Jinan Yaoqiang International Airport. The closest major public transportation, LISHANLU Metro Station, is only 2km away. Guests will find Yunjin Lake Park, Shui'an Mingdi Night Market and Quancheng Study Jinan Library (Quanfu Street Branch) just a short distance from the hotel.
After a long day of sightseeing, guests can retire to the comfort of the hotel. This Jinan hotel offers parking on site.
Our guests rate this hotel as one of the best hotels for cleanliness. This hotel is the usual choice for a large number of business travelers.